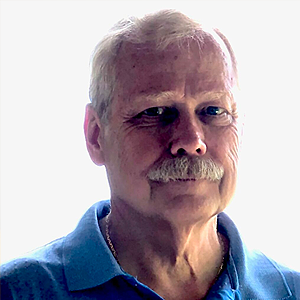 RUSS JOHNSEN
About Me
Russ retired in 2016 after a forty-year career in which he led various businesses ranging in size from early-stage startups to businesses of hundreds of millions of dollars in annual revenue in the semiconductor, software, and defense contracting industries. His business career included five years in Southeast Asia, and times in California, Massachusetts, North and South Carolina, Texas, New Hampshire, and Canada. He has been the President or CEO of six companies and has served on the boards of directors of six technology companies. He is a graduate of the Massachusetts Institute of Technology (MIT).
Russ also was able to serve on several non-profit boards of directors in South and North Carolina, including the American Red Cross for the Triangle Chapter serving the Raleigh, North Carolina area.
Russ and his wife, Pennae, now live in the mountains of Cashiers, North Carolina, and have four fabulous adult children, three of whom live nearby in South and North Carolina and a daughter who lives in Japan. They have been married for 38 years and have four grandchildren. When he is not traveling with his wife, Russ is out backpacking in the mountains, skiing, scuba diving, or enjoying photography.