BOARD MEMBERS
Ned McNair (Chairman)
Ned was one of those children who survived because he had good mentors. His family life was so challenging that he never got around to solving the problems they give you in school. He flunked the eighth grade and had to go to summer school for three years in a row to graduate from high school. One of those mentors was the United States Navy where he spent four years. Ned moved his wife and daughter to Hilton Head Island, South Carolina in 1971 where he worked in rural Jasper County. Rural poverty got under his skin as he drove along the back roads of South Carolina. Forty-two years ago he began to work with youth. Twenty years ago Ned began to study poverty with an emphasis on Southern rural poverty. Seventeen years ago he sold his business, retired, and began to investigate existing programs. Today He is in his eighth year of mentoring a student in the Hilton Head Island Public school system and is encouraged that the cycle of generational poverty can be broken and he is determined to see it happen.
Ned walks the beach at sunrise about 300 days a year and photographs the wonders produced then and there. He also enjoys saltwater fishing with his grandson. Ned reads slowly but continuously and writes poorly but with great enthusiasm.
Ned has been married to the cutest woman on the planet for 55 years and loves the fact that their only child, a brilliant daughter, has married well, lives only 20 minutes away, and has produced two wonderful grandchildren.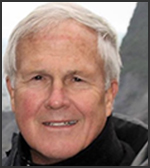 Wynn Englisbe
"Since I never really grew up," I have spent my life hanging out with kids! I have taught Sunday school, assisted physically handicapped kids in ski instruction, and currently mentor and tutor elementary school kids in the "Thumbs Up" after school program in Beaufort, SC."
Wynn was born in Kenosha, WI. "The glaciers had just retreated." Fortunately, as a young child, his family relocated to the warmer climate of South Carolina! He went to high school in Columbia and went on to earn his BS in Chemical Engineering from the University of South Carolina. He served his country as a Marine combat officer from 1968–1972. His rank at the time of his honorable discharge was Captain.
Prior to retiring in 2014, Wynn ran his own home/building inspection business and was a New York State licensed professional. He inspected over 15,000 buildings for prospective buyers and sellers. "It was a great job for someone who never got over being a 10-year-old who liked to climb onto roofs, enter attics and slither through crawl spaces."
Wynn married his long-standing friend Susan last year. They have four grown children between them. He enjoys biking, kayaking, lounging at the fitness center, and imitating a golfer. He even does a little gardening (unwillingly).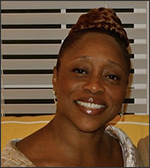 Ophelia Heywood
Ophelia attended high school in Wayne County, Jesup GA.   She graduated from Barry University with a Bachelor's degree in Professional Studies and went on to earn a Masters Degree in Business Administration from Phoenix University.  
Ophelia has been employed at Gulfstream Aerospace in Savannah GA for the past nine years.  Her current position is the Procurement Project Manager. Ophelia loves her husband Carlos Heywood of nine years.  They have six children and several grandkids.  She loves family, music, biking riding, kayaking, exercising, traveling, reading, and good food.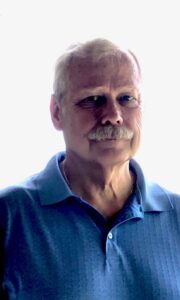 Russ Johnsen
Russ retired in 2016 after a forty-year career in which he led various businesses ranging in size from early-stage startups to businesses of hundreds of millions of dollars in annual revenue in the semiconductor, software, and defense contracting industries.  His business career included five years in Southeast Asia, and times in California, Massachusetts, North and South Carolina, Texas, New Hampshire, and Canada.   He has been the President or CEO of six companies and has served on the boards of directors of six technology companies.  He is a graduate of the Massachusetts Institute of Technology (MIT).
Russ also was able to serve on several non-profit boards of directors in South and North Carolina, including the American Red Cross for the Triangle Chapter serving the Raleigh, North Carolina area.
Russ and his wife, Pennae, now live in the mountains of Cashiers, North Carolina, and have four fabulous adult children, three of whom live nearby in South and North Carolina and a daughter who lives in Japan.  They have been married for 38 years and have four grandchildren.  When he is not traveling with his wife, Russ is out backpacking in the mountains, skiing, scuba diving, or enjoying photography.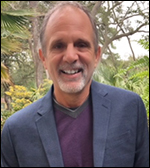 W. Keith Osborn, CIC
Keith was born and raised in Waxahachie, Texas, and lived in the Lone Star state until 2015, when he and his wife packed up for an adventure and moved to Hilton Head, South Carolina. Keith has been in the insurance business for 35 years, the last 20 of which he has been owner and operator of Lord and Osborn Insurance Services, specializing in employee benefits for non-profit Head Start and community action agencies.
Keith has been happily married to his beautiful wife Ann for 34 years and has one amazing daughter, Karley, who is married to an equally amazing guy, Taylor. Keith serves a God who is able to do abundantly more than we can think or imagine so with that in mind his dream is to one day fund an orphanage and interact with the children as he believes children are the true victims of our broken society.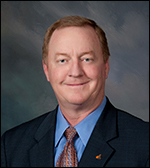 Bob Paulling
Bob grew up in St. Matthews, SC, and attended Clemson University where he received a BS in Electrical Engineering in 1985. Bob was also a student-athlete at Clemson playing both football and baseball. He is also a proud member of the 1981 National Championship Football team. Bob has been in the Electric Cooperative arena his entire career and spent the last 14 years as CEO of Mid-Carolina Electric Cooperative (MCEC) located in Lexington, South Carolina. Prior to coming to MCEC in January of 2013, he served as CEO of Tri-County Electric Cooperative (TCED) in St. Matthews, South Carolina.
As a board member to Real Champions Inc., (RCI) he is eager to support the vision to end the cycle of generational poverty for many South Carolina children. In addition to RCI, he currently is serving on the boards of the following organizations: Central Electric Power Cooperative; The South Carolina (Chairman); Cooperative Electric Energy Utility Supply; and, Line Equipment Sales and The Electric Cooperative of South Carolina.
Bob has been married to his wife Dale for 38 years and they have one daughter, Brittany, son-in-law Jason and two very active grandsons, Jake and Brody. Bob enjoys outdoor sports especially golf, hunting, fishing, and camping with my family.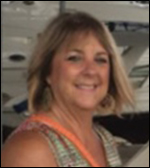 Dale R. Paulling
Dale was born in rural Calhoun County, South Carolina into a family of six. Dale graduated from St. Matthews High School and O-C Technical College with a degree in Radiology. Dale found her soul mate Bob in high school and got married while he was attending Clemson University.
Dale is "Nan" to two grandsons, Jake (age seven) and Brody (age three). She is "Mom" to her daughter Brittany and her husband Jason. Dale is an artist who loves to paint glass blocks. Her other interests include crafts, needlework, and reading. She is an avid fan of high school and college football, basketball, and baseball.
For the past eight years, she has been mentoring a young man from Calhoun County and is also a mentor for Paw Journey at Clemson University where she has mentored a football player. Dale has learned so much from these young men and is blessed to have a relationship with them. Dale is looking forward to serving on Real Champions, Inc.'s Board of Directors and to see how God challenges everyone for a better South Carolina.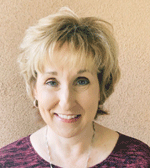 Tamara Thompson
Tamara Thompson grew up in Salamanca, NY, the only city in the United States that lies entirely on an Indian Reservation.  After receiving both accounting and computer science degrees from Thiel College, she settled in Pittsburgh, PA, and began her career as a Certified Public Accountant.  In 2005, Tamara relocated to the Lowcountry where she and her husband, Mike, founded a CPA firm in Bluffton, SC. In addition to the services she provides to small business and individual clients, Tamara offers professional services to many area nonprofit organizations.  She is a member of the Not for Profit section of the American Institute of Certified Public Accountants.
Tamara's greatest passions are her Christian faith, her family, children, and adolescents.  She is a member of Lowcountry Community Church where she is an active volunteer in children's ministry.  
 While living in Pittsburgh, Tamara became an avid Steelers fan and that passion still continues.  She also enjoys reading, cooking, gardening, and long walks with her dogs.
Tamara also serves on the Board as Treasurer of Mental Health America – Beaufort/Jasper County. It is a day treatment program designed to empower people with mental illness for whom recovery is a goal. She is excited about being on the board of RCI and is fully committed to helping highly vulnerable youth.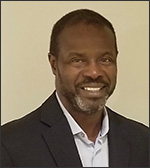 Walter Wheeler
Walter was raised in Mayesville, a rural cotton town in Sumter County, South Carolina.  He attended the University of South Carolina where he earned a Business Management degree. He is a partner and technician with Fabric Tech of South Carolina, a business that performs leather, vinyl, plastic, and cloth repair for automobiles.
Walter has been a lead volunteer mentor for 13 years in both Beaufort and Jasper County schools.  He has served on the Boards of The Children's Center of Hilton Head, the Foundation for Educational Excellence (Beaufort County), The Boys and Girls Club of Bluffton, and currently serves on the Boards of Fellowship of Christian Athletes and A Call to Action (ACTA).
Church, education, sports, and hard work have been the foundations of his life. His mother, a single parent, instilled the values of faith, responsibility, respect for others, and giving an honest effort in all things. Walter honors her by staying true to those values. Having been mentored for over 50 years by the late Rev. Dr. E. W. Palmer has both prepared and inspired Walter to support the efforts of Real Champions, Inc.
Walter and his wife Anita will rejoice in their 33rd anniversary this year. They have three children and two grandkids. There is nothing more important to him than his relationships with God and his family.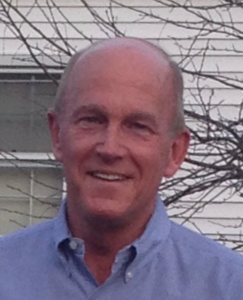 Steve Bragg
Steve Bragg was raised in the Boston area, attended the Mt. Hermon School (class of 1971), and graduated from Brown University with a joint BA degree in Economics and Political Science.
Steve's entire career has been spent in the financial services industry as an investment banker. He trained at Citicorp in the late '70s and went on to work in the energy and power practices at Salomon Brothers, First Boston Corporation, and BankAmerica Securities. During his tenure at the latter two firms, he was responsible for managing their global investment banking efforts serving the energy, power, and natural resources sectors. He is now semi-retired but remains an active private equity investor, and sits on the boards of a handful of portfolio companies.
Steve has four children, all of whom are grown and gainfully employed.  He spends his spare time hiking, fishing, golfing, and traveling.
Steve moved to Hilton Head two years ago and is a firm believer in the Real Champions mission.  As a Board member, he will be devoting a good portion of his time assisting with fundraising.
Ray Pringle
Ray Pringle was born and raised on St. Helena Island, Beaufort SC.  He attended Beaufort County Public schools and enlisted in the US Army in 1980 after graduation.  He served in Korea, Washington State, and Georgia.
In 1983, after completing his tour of duty, Ray returned to Beaufort County and was employed as a Security Guard and then a furniture mover.   He has been a small business owner in the Bluffton and Hilton Head Island communities.  He started A+Moving and Storage in 1990 and All-Pro Tire Pros in 1999.
Ray married his wife Carol in 1987.  They have two grown children and five grandchildren.  He is an active member of his church and is a continuous supporter of many organizations and initiatives whose missions are to uplift, improve, and advance the lives of those who live here.  As a business owner and active community member, Ray's goal in life is to treat others the way he wants to be treated.
CHANGE A LIFE TODAY
As long as generational poverty continues, none of us can truly rest. It doesn't take much to change a life, Get in touch today and start making the difference.