Meet Our Advisors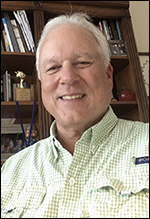 Ken Aerni
In his Advisory position Ken Aerni will serve as the liaison between the Jasper County School District personnel and RCI.   His duties will involve building relationships, assessing the needs of school district and keeping open the lines of communication between the schools and RCI.
Ken is a retired school administrator from Maumee Ohio.  He holds a Bachelor of Education (biology and Spec. Ed.), a Masters of Education (M. Ed.) in School Administration and an Education Specialist Degree(ED.S.) in Admin/Curriculum.  In his 36-year career Ken has been a teacher, coach, district student services coordinator, middle school principal, and assistant superintendent.
Ken and his wife Carol have been married for 41 years. Ken enjoys golf, traveling, and spending time with his three children and four grandkids.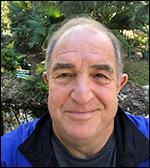 Dave Kostka
Dave was born and raised in the Chicago area, and spent several years in Indianapolis before relocating to Bluffton in 2015.
Dave is retired, having worked the majority of his career with a global electronics company as a group account manager. His job entailed managing and development of major global accounts, as well as directing his team on a global basis.  Additionally he was a men's basketball official at both the high school and college level for 29 years.
Dave has served on the Governing Board as an Elder for Grace Church, an 8,000 member church in Indianapolis. Dave's passion is seeking opportunities to serve underprivileged people through developing relationships and a "palms up" (servant's attitude).  He volunteers for "Second Helpings," a local organization that distributes food to the needy, and participates in a collaborative initiative between the local fire department and the Red Cross installing fire alarms in low-income housing.
Dave has been married to his high school sweetheart Debbie for 43 years.  They have three grown children and five grandchildren.  Dave plays Pickleball and participates in local tournaments.  He also enjoys bike riding, walking and working out at the gym.  He's notorious among his family and friends for being a neat and clean garage freak including lines drawn for parking!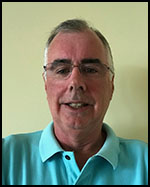 Jim Mahoney
Jim Mahoney is a retired member of the Board of Directors of Koch Industries, Inc.
Jim began his career with Koch companies in 1988 in Corpus Christi, Texas serving various refinery operations and technical roles. He ultimately went on to serve as executive vice-president of operations excellence and compliance where he provided oversight, leadership and support to Koch companies. He also served on boards of several Koch Industries subsidiaries.
Jim and his wife Karen have been coming to Hilton Head for many years and moved here full time in 2018. As a couple, they enjoy the outdoors and are incredibly thankful to live in such a beautiful area. They have been married for 36 years and have four adult children and seven grandchildren. Jim is eager to help reach children in Low Country trapped in the cycle of poverty. "When God has given me the opportunity to serve those in need, I find the impact on my life is greater than the help I give."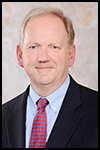 John R. Wigington
John attended Furman University and earned a BGS from Columbia International University.  He went on to complete the Kaplan University Financial Planning Education Program.
John began his financial services career as a Financial Consultant with Merrill Lynch Company in Greenville, SC in 1989.  Ten years later, he joined A.G. Edwards, a predecessor firm of Wells Fargo Advisors to take a team approach in providing personalized financial advice for individuals and families.  He is a member of the firm's Premier Advisor Program.
John has been an active member of the local community for nearly 20 years.  He is involved with St. Luke's Church, Bakala Foundation USA, Brain Gain of Hilton Head and Opportunity International.  John and his wife Frances reside on Hilton Head Island.  They enjoy hiking especially in the mountains of North Carolina.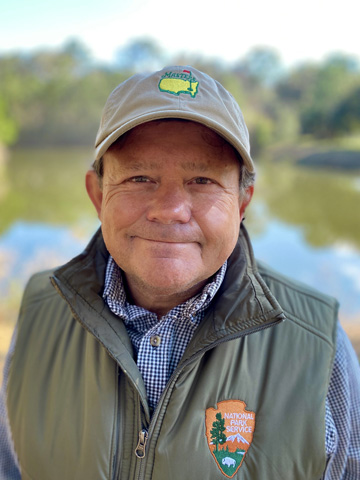 Randy J. Boehme
Randy spent his career in Healthcare, ultimately owning and operating a multitude of companies within the sector of surgical delivery. Originally from Michigan, Randy established Louisville Kentucky as the location to build his career, where he was quite busy running his companies, actively participating in many disciplines throughout the community, being a head varsity coach at a nationally acclaimed catholic high school, and while sitting on several regional and national boards. As a child, he played ice hockey mounting many athletic accomplishments including but not limited to playing Division One Hockey.
In 2015 Randy and his wife Susan retired to Palmetto Bluff, where he has become a community activist and environmental steward. Randy was awarded Beaufort County Volunteer of the Year for Palmetto Pride in 2018, and South Carolina Volunteer of the Year for Keep America Beautiful in 2019. As a Clemson Master Naturalist, and South Carolina Audubon Ambassador, Randy spends tremendous time in the great outdoors pursuing his passion of nature. Additionally, he sits on three Beaufort County Boards, acting as Chairman of the Public Works Solid Waste and Recycling Board.
Randy has two children, Madison who lives in Los Angeles working at Disney Animated Studios producing classic featured films, and Benjamin who lives in San Francisco working in artificial intelligence as Director of Business Development within the sector of autonomous driving. Randy and Susan have quickly realized the great blessing that has been bestowed upon them through life in the Low Country. Goodwill has been the cornerstone of Randy's life, and he believes that being around children keeps one young at heart, and that regardless of challenge we must unconditionally invest in the kids of today, and generations of tomorrow.
CHANGE A LIFE TODAY
As long as generational poverty continues, none of us can truly rest. It doesn't take much to change a life, Get in touch today and start making the difference.