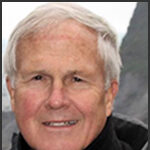 WYNN ENGLISBE
About Me
"Since I never really grew up," I have spent my life hanging out with kids! I have taught Sunday school, assisted physically handicapped kids in ski instruction, and currently mentor and tutor elementary school kids in the "Thumbs Up" after school program in Beaufort, SC."
Wynn was born in Kenosha, WI. "The glaciers had just retreated." Fortunately, as a young child, his family relocated to the warmer climate of South Carolina! He went to high school in Columbia and went on to earn his BS in Chemical Engineering from the University of South Carolina. He served his country as a Marine combat officer from 1968–1972. His rank at the time of his honorable discharge was Captain.
Prior to retiring in 2014, Wynn ran his own home/building inspection business and was a New York State licensed professional. He inspected over 15,000 buildings for prospective buyers and sellers. "It was a great job for someone who never got over being a 10-year-old who liked to climb onto roofs, enter attics and slither through crawl spaces."
Wynn married his long-standing friend Susan last year. They have four grown children between them. He enjoys biking, kayaking, lounging at the fitness center, and imitating a golfer. He even does a little gardening (unwillingly).