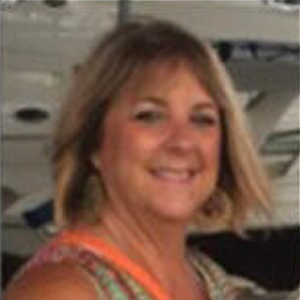 DALE R. PAULLING
About Me
Dale was born in rural Calhoun County, South Carolina into a family of six. Dale graduated from St. Matthews High School and O-C Technical College with a degree in Radiology. Dale found her soul mate Bob in high school and got married while he was attending Clemson University.
Dale is "Nan" to two grandsons, Jake (age seven) and Brody (age three). She is "Mom" to her daughter Brittany and her husband Jason. Dale is an artist who loves to paint glass blocks. Her other interests include crafts, needlework, and reading. She is an avid fan of high school and college football, basketball, and baseball.
For the past eight years, she has been mentoring a young man from Calhoun County and is also a mentor for Paw Journey at Clemson University where she has mentored a football player. Dale has learned so much from these young men and is blessed to have a relationship with them. Dale is looking forward to serving on Real Champions, Inc.'s Board of Directors and to see how God challenges everyone for a better South Carolina.